Latest Article
Most so-called internet marketing gurus will boast on how much money they are making. However, the real question is how much they are keeping!
When I started to learn internet marketing I tried to learn from a number of internet marketing gurus. My eyes are bulging when I read some of them claiming to have earn 1 million dollars in just a month. Later, a well-know internet marketer whom I highly respect pointed out to me that he knows that business of the other person. Yes, it was true that his sales is at 1 million but his cost is just near it which what he kept was just a very small portion of his sales. I think there's nothing wrong with this since he is still earning but the risk is just TOO HIGH. Cost is very big. What if sales aren't that good? Are you willing to lose big? Not for me. I prefer to have a number of effective smaller sites than one big site.
Cheers and God bless you!
Previous Articles
First off, my fans might be probably wondering if I have abandon this site. Not at all! My wife had "two consecutive very difficult" pregnancies – one was born prematurely and is now 7 months old(pictures on my Facebook account). The other was a miscarriage (on the 2nd month) about a month ago. I barely had time to write since I have to take care both of my family and business. Anyway, all is well and I'm back again. I thank the Lord for His grace!
As a side note, I'm comfortable sharing my personal life in this site. I'm trying to share not just my business but my life as well. Life is not all business.
Anyway, here are some warnings for novice internet marketers:
…..
[Click here to read the rest of this article… ]
Just a quick note….
My brother runs a website where he tries to do a head-to-head comparison on almost anything. Interestingly, he wrote about domain names a few months back. I already told him that I will announce his post to this site since I know it will help you. I should have posted this long ago but I forgot about it.
Here's the link to his post:
http://versusanything.com/com-versus-org/
To register domain names, go to www.UltraCheapSolutions.com – this is where I register all my domain names (now close to a hundred).
Cheers and God bless you!
Loonnggg silence again…you may check my previous post on the reasons 🙂 I was also busy writing articles as a guest writer for a client's newsletter which increased my "exposure" to his client database. Eventually, it equated to a number of projects! Oh! I love internet marketing!!!
Anyway, I went to a Wi-Fi Party sponsored by Apple, Belkin and who else(I don't know) last night… as a side note, I was shocked in a Wifi party with a VERY slow-to-none internet access! NOT good for presenting new products.
While I was there I talked with old(as well as new) friends about Apple products(I'm an Apple fan by the way). I was not really paying attention to the presenter since I "think" I know more about Apple products than him(humbly speaking). During the Q&A, a dignified person asked on where could he find "someone" to show him how to play with Final Cut, a premier video editing software from Apple. Most of the listeners was very eager to hear the presenter's answer as well. My friends including one of the sponsors of the event immediately pointed yours truly…(bang!)  I love when other people do the marketing for me. *big smile*
Now, here's the lesson for YOU….
…..
[Click here to read the rest of this article… ]
This is a short and quick update letting you know that I'm still alive and blogging 🙂 If you wonder why sometimes I blog 3-4 times a week and suddenly a month of silence then please read this post.
I've got interesting blog posts on queue and it will be delivered to your inbox very soon. Watch out for those info-packed articles! If you have not subscribed to my list yet then you should do it now. Use the form on the top right portion of this page.
So I'll not waste your time, here's an important concept to succeed online:
INTERNET MARKETING JOINT VENTURES
This is a very interesting topic and I can't discuss this thoroughly now. I promise to discuss this more in the future.
Wikipedia defines joint venture as "an entity formed between two or more parties to undertake economic activity together. The parties agree to create a new entity by both contributing equity, and they then share in the revenues, expenses, and control of the enterprise."
This one concept alone have impacted growth in my business and it is the best thing that happen to my business for the last decade.
…..
[Click here to read the rest of this article… ]
Featured Article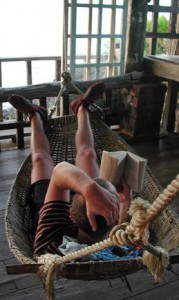 First, what is Internet Marketing?
Internet Marketing is selling of products or services over the internet. It is also referred to as Online Marketing or eMarketing. The terms online store and eStore refers to websites selling products and/or services. For most Filipinos, they only think of tangible products when talking about internet marketing but it is more than that. It also includes selling advertisement and information among others.
So, what you ought to know about internet marketing?
1. Internet marketing is not hard! I'm not saying though that it is easy but YOU can do it! You can read my previous article for the diagnostic test if doing business online is for you. As long as you find time to learn the system in doing business online then  …..
[Click here to read the rest of this article… ]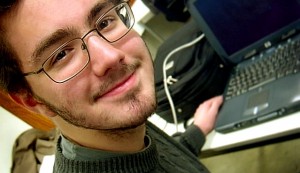 I discovered three things that pushed back most Filipinos from starting their own online business. Here's their common excuses:
1. "I don't know where to start!"
2. "I don't know much about computers. Internet marketing is just for computer geeks!"
3. "The cost of setting up a website is too expensive! I can't afford it."
Sounds familiar? Good news! You have come to the right place. I'll give you quick and practical advices on how to turn down those excuses and convert them as "driving forces" to start your own internet business now! …..
[Click here to read the rest of this article… ]
Finally, after several weeks of brainstorming with my wife (and myself), I decided to:
1. Maintain only TWO blogs – this one and Information Marketing Central.
2. Write a book on the topic 'Internet Marketing in the Philippines.'
Maintaining Blogs
It's a pain in the neck maintaining multiple blogs. Trust me. I have setup a LOT of blogs in hope that I will earn more money. I'm dead wrong. If you can't regularly post new content and give real meat to your audience then there's NO way you can monetize from your blog. …..
[Click here to read the rest of this article… ]
Inspiration from Proverbs
Why should I need Proverbs for business? Anyone? Wisdom says…
I love those who love me, 
And those who seek me diligently will find me.
Riches and honor are with me,
Enduring riches and righteousness.
My fruit is better than gold, yes, than fine gold,
And my revenue than choice silver.
I traverse the way of righteousness,
In the midst of the paths of justice,
That I may cause those who love me to inherit wealth
That I may fill their treasuries.
                   Proverbs 8:17-21 
…..
[Click here to read the rest and be inspired… ]