Necessary Preparations for Starting Your Own Online Business (Series 1)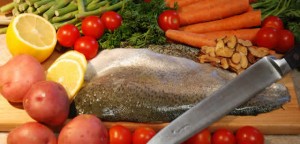 First off, I'm sorry for not getting in touch for more than a week. I committed to post at least one info-packed article per week –  a commitment to my "fans" and myself. I was so busy for the past couple of weeks and will still be busy for the next few weeks. I have TWO great things to share to you once I'm done with my current projects. One will be a great tip for your online business and the other will be another opportunity for YOU to earn "monthly" income from the internet.
So, back to our topic …
This is NOT a personal site/weblog about what I eat today or the places I went to. If it was so I could have posted daily on this blog. I set this up entirely for the purpose of promoting internet marketing in the Philippines. If there is any personal thing it should have something to do with doing business online. See my first weblog at www.millionpesosite.com/blog (year 2006) to understand the purpose of this site. 
I'm currently learning Drupal(another CMS like WordPress but a lot extensible and flexible) to put both my business and personal blog under one domain name but it should let people subscribe to my RSS feed separately. To the tech-geeks: if you know how to set this up please shoot me an email or post at the comment section below. Thanks in advance!
If you want to connect with me personally I can be found at Facebook. Just signup for the free account and look for my name(or my wife's name) and we'll be glad to add you to our friend's list. Better yet, come and visit Davao and we'll gladly tour you around our beautiful city.
About 2 weeks ago, I promised to publish articles on how to get YOUR OWN online business up and running. I already showed you some samples and proofs. 
There are MANY ways to earn money from the internet. The preparations I'll share to you are necessary to any and all venues of income-generating online businesses. As a side note, I know you're VERY eager to know some of the ways to get passive income from the internet so here's a FEW sample cases(an overview):
1. If you are a mom stuck at home…
Moms who are stuck at home can make money from the internet by selling goods from home, writing/editing articles for somebody, blogging, etc.
2. If you are offering services like transcriptions, designing…
You can extend your marketplace all over the world and NO, you don't have to go to London so setup your office. Its getting your office open round-the-clock through the internet.
3. If you are an author/writer…
Authors/writers can use blogs to write about their topics, drive traffic(people) to it and then sell ads on their sites. Click on the "Blog Mastermind" link on the Recommends section of this page to know more about blogs.
4. If you are an expert/professional…
Experts can setup membership sites – it's like a subscription on magazines where you pay for X number of issues but through the internet. People will surely pay for information! 
5. If you are a manufacturer…
Get your store open 24/7 online! Few years ago, I interviewed some exhibitors on a trade show and found out that they paid $500 (Php 25,000) for a 3-day trade show event. One of them admitted that they had no sale for 3 days. If they had only spend that much for their online store they should have earn 10 times they have invested on that trade show.
Again, the above samples are only a few ways to have a passive income from the internet. I'll go into more details on each of those areas on future articles. (I suggest you subscribe to my RSS feed).  
To sum it up, you can sell the following in the internet:
1. Products (tangibles) ex. trinkets, jewelries, books etc.
2. Services (intangibles) ex. transcription services, web design, etc.
3. Information (both) ex. "how-to" books, ebooks, membership sites, etc.
But before that we need to prepare some things for your online business. This is going to be a series of articles since I don't have enough time to write. You'll also have tasks to be done in few days or as much as 4 weeks or more. I'll have a conclusion on the last series.
These are the first 3 of the 7 things you need to prepare:
1. At least 2 Valid IDs
2. Email Address
3. Bank Account  
Valid IDs
Company IDs, SSS, GSIS, Driver's Licence – anything that any bank requires for opening a new account. You will be opening a bank account for your online business so this a MUST.
Email Address
There are so many free email accounts but I highly recommend Gmail at www.gmail.com. I'll go into details later on why you should use Gmail account but trust me its worth to get one. Besides, you get free 7GB email space. What is it? That is a LOT of space that you virtually don't need to delete any email! Also, you got a lot of other features that no other free email service can give.
Bank Account
Any bank will do but I need you to sign up with Unionbank since that it the easiest way I found to get your Paypal account. You will need a Paypal account(hint for the next series) and Unionbank can easily help you. 
Other items will be covered in the next series.
So, here's your tasks for this week:
1. Secure at least 2 Valid IDs.
2. Get a free email account at Gmail.
3. Open an account with Unionbank. (Tell them you'll be using Paypal with your account) 
Get your assignments done and you're on your way on making your first few dollars from the internet. Watch out for the next series.
Lastly, please share this link to your friends. They'll thank you for it!
Cheers and God bless you!
Comments