Internet Marketing – Is this for YOU?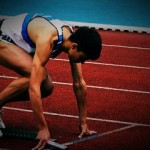 One of my readers shot me an email and it sounded like he is hesitant to start his own internet business since his relatives has a lot of "negative" opinions on it. He was also seeking advice on whether his chosen market is a good one or not.
First off, I usually don't answer these kinds of emails unless they're my coaching client or they hired me for an hour/s of consulting. However, this time its different because I realized I have not talked about this topic on this blog yet – specifically on how to choose a market.
On the other hand, I have mentioned in my previous articles that I'm writing a book on internet marketing. [My process is too slow but I'm catching up]. One of the chapters in the book discusses about how I started my online business. So, this post includes an excerpt from the book and I hope this will inspire YOU, our valued readers, and may you succeed with your online businesses. This will take away the dark areas of internet marketing. 
So, let's get started.
Let me start by saying that internet marketing is a legit job – many are successful in their online businesses and  you can get a piece of the pie too if you'll just learn a proven system. Internet marketing is possible in the Philippines and this will explode in the near future.
 I started doing business online in the early 2004. My parents and relatives especially my mother and sister was VERY skeptical on this new venture. During that time, there were very few to ZERO known individual in our city who is successful in a home-based online business. Consequently, they wanted me to pursue the corporate world instead since it is more "secure" as they say. I was the System Administrator of the biggest internet cafe in Davao City that time and receives a decent salary. Undeniably though, there were many stories of successful online businesses in the US, Canada and Europe. So, I did a LOT of research and was both persuaded and convinced that online business is possible in the Philippines and it will work for me.
So, I was able to setup a system of payment, a project workflow and pursued an online business – web design services. I didn't left my job though but work on my online business AFTER office hours.
NOTE: I'm a risk taker since I was trained to be an entrepreneur in my childhood years.(more of this story in my book)
Finally, I got my first project. Even after receiving my first hard-earned $500 in just one month my mother was still skeptical and wanted me to pursue the corporate world. Not later than 5 months, I resigned from my work as a System Administrator and my mother was already convinced on the opportunities of internet marketing after I consecutively earned at least $500 monthly. (Cost of living in Davao, Philippines is low so $500 monthly is more than enough even for a married man with kids).
You'll see TWO things at work in this early years of my business: an entrepreneurial heart and an effective system.
Entrepreneurial Heart
When I get to speak with high school and college students I always ask this question: would you like to work for someone else or would you like to work for yourself? Working for someone else, that is being an employee, is a great career to pursue and many people loved it and are very successful. For me, though, it just doesn't work. I have an entrepreneurial heart. I'm a good employee but I feel I'm not successful if I'm working for somebody. I need to have my OWN business. Besides, an employee's salary is fixed and grows very slow. Business provides bigger income but takes time to grow. It is risky but I'm willing to take the risk. If you have the motivation to setup your own business you'll also have all the "instincts" of an entrepreneur built-in yourself. Don't worry if you don't seem to see yourself as an entrepreneur. I didn't understand it at first but later I realized that it starts with the heart and all those instincts just follow.
So, you need to ask the same question on yourself. If the idea of working for someone does NOT fit with you then I suggest you pursue a business – in this case, an online business. If something inside you telling you to pursue a business then follow what the "inner man" is telling you.
Effective System
Equally important with an entrepreneurial heart is an effective system. Most young entrepreneurs fail because they do not have a system. I did a LOT of research and then build a system that will work for me – there were only few resources that time so it took time before I got everything going. I first chose a market/work that aligns with my passion then setup business systems, e.g., payment system(Paypal was not available in the Philippines yet during that time so I used a different method), mode of payments, work hours, email communications, etc. There were a LOT going that time but that "instincts" helped me. Once you have a system that work for you, be consistent with it and your clients will learn how to work with you – it will then be easy for BOTH you and your clients.
 Note: Good news is I'm sharing some of my system in this website so you can use a tested system that works and won't waste your time. So, keep checking on this site. *big smile*
Now, the question is how to look for a "responsive" market?
The first thing to check is whether your chosen "markets" are your passion or not since you will not last long if you don't have a heart for it. And here are some questions you need to answer: Is there a demand for your products/services? How many companies are competing? How unique is your product/services among other competing companies?
I use the Google Keyword Tool to evaluate if it's a good market or not. As a general rule of thumb, don't pursue a market if it has searches of more than 50,000. Above 50k means that your target market is too broad. Ideally, look for ones between 10,000 to 20,000.
If you already found a good market then look for competitors in Google by typing the same keywords. If you don't see other products/services for that market then that is NOT a good sign – it means no one is interested to buy. If it has too many competitors, consider if you have a unique offer to compete with them but this is not a good sign too. If you find a few products and especially if they are weak products then that is a very good sign – it means there are paying customers and they are looking for that kind of products/services.
So, that's it!
I'll send a copy of MY book for FREE once it is done to all who subscribe to my RSS Feed via email. So, subscribe now and tell others about this site.
Cheers and God bless you!
Comments