The Top 3 Reasons I Discovered Why Filipinos Don't Start Their Own Online Business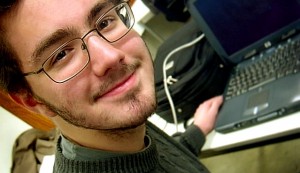 I discovered three things that pushed back most Filipinos from starting their own online business. Here's their common excuses:
1. "I don't know where to start!"
2. "I don't know much about computers. Internet marketing is just for computer geeks!"
3. "The cost of setting up a website is too expensive! I can't afford it."
Sounds familiar? Good news! You have come to the right place. I'll give you quick and practical advices on how to turn down those excuses and convert them as "driving forces" to start your own internet business now!
"I don't know where to start!"
I heard this many times and seems valid as an excuse since most of us tend to have someone do the work for us and let them show us on how they've done it (silly you! ü). When I started my online business I was like lost in the tall grassy field finding my way through. Not seeing what's ahead of me, I keep cutting those tall grasses and moving forward – testing a LOT of things in my online business. Fortunately, I was able to find success on doing business online. How did I do it? NOT simple. I lost $$$ on the way. As a valued reader of my blog, you don't have to go through where I've been especially the pits and falls on doing business online. I'll give you my story so you'll know how to start right:
I first learned about internet marketing by "Googling." If some of you still haven't known the word 'Google' is now included on some dictionary meaning to search for a definition of a word or topic by typing the keywords(or phrases) at www.Google.com. Yes, that's how I started. I spent countless hours doing research in Google(I thank Al Bungabong who first introduced it to me). However, the problem with finding information on Google is MOST information are lousy. Indeed, you can find GREAT information from Google for free but its only a few compared to thousands of scams out there.
More about Google on future articles.
My online business had a BIG turn when I met Fred Gleeck who has a Filipino half-brother. Its quite a long story on how we met but the short story version is he was looking for a webmaster and I offered him my services through his half-brother(who informed me about the job) then luckily I got to work with him! My first breakthrough in my online venture is when I started to work with him. Fred is the real deal in information marketing – if not THE best, one of the top best. Besides he knows his topic very much he can teach it well! I acknowledged that he has become my father in internet marketing. I then "contextualized" his material to fit in the Philippines' internet marketing industry.
If you wanted to learn about internet marketing I suggest you start with the ebooks he wrote. It has various topics and choose which fits you. This is more than a $100 gift for you since I'll give you the link to access his 5 ebooks for FREE. You can download the free ebooks at www.FredGleeck.com/ebooks.
Where to start? Get the ebooks now and read it. Keep checking my blog for more advices on how to do business online. Better yet, subscribe to my RSS feed via email so my articles will be delivered to your email once they are published.
I'll post more of my story on future articles so you'll have a bigger picture on how to do business online – "contextualized for the Filipinos."
 
"I don't know much about computers. Internet marketing is just for computer geeks!"
To tell you frankly, internet marketing is not easy BUT you can learn it. Its a SKILL. 
Here's the diagnostic test for you to know if internet marketing is for you:
1. Do you know how to copy-and-paste text?
2. Do you know how to follow instruction?
Easy? Extremely easy! If you answer 'YES' to all the questions above then internet marketing(or online business) is for YOU! If you don't know how to copy-and-paste text in your computer then ask a Grade 1 pupil to teach you. If you can't follow instructions then I can't help you.

Again, check out my blog regularly or subscribe to my RSS feed to get to know the "skills".
 
"The cost of setting up a website is too expensive! I can't afford it."
Gone are the days where only big companies can setup a website. The days when you need to spend Php 50,000 for just one website has now ended.
Let me give you an overview of the cost in setting up a website(AS A STARTER):
1. Domain Name (ex. PinoyInternetBusiness.com) – $10 annually (about Php 500.00 per year)
There are 365 days in a year so do the math! It's only 1.40 pesos per day!  Check out www.UltraCheapSolutions.com for this cheap rate.
2. Web Hosting – $2 monthly (about Php 100.00 per month)
There are 30 days in a month so again lets do the math! It's 3.30 pesos a day!
3. Web Designer – $0. PHP 0. NADA!
Why ZERO? As a beginner, I don't want you to start big. Learn it yourself. It's not that difficult. If you are really technically-challenged then ask for relatives to teach you or build it for you. I think the cost for lunch will do(big smile). Besides, we, Filipinos are closely-knitted. We can ask even our neighbors to help us out for free. Pay them later when you have earned your BIG BUCKS online.
This website was built using WordPress and it is so easy to use – you can learn it quickly. Again, if you have passed the diagnostic test above then you'll definitely learn WordPress. Click here to see an example of how to quickly and easily setup a blog/website. More about WordPress on future articles.
Going back to the cost of the website, let's say you really have to pay someone to create a website. Hiring a computer science student would cost you at most $50(about Php 2,500.00). That is about Php 6.90 per day.
Adding up all the cost mentioned above you'll spend Php 4,200 for one whole year. That is ONLY Php 11.50 per day! You only have to spare 1 bottle of soda per day to get started with your business online.
Are websites affordable? Absolutely! Don't be fooled and ripped off again with tech-geeks who charged you with tens of thousands of pesos!
By the way, don't be confused with some of the terms above or the processes that it involved. I'll explain that in future articles. Also, I'll be posting my Million Dollar Rolodex soon so watch out for it.
I hope you got many insights from this article. If you need to ask me some question use the form here. If you like this article share it to your friends. They'll surely thank you for sharing this information to them. You can use the 'ShareThis' button below. I made it easy for you to share this information.
Enjoy life and God bless you!
Comments