What Every Filipino Ought to Know About Internet Marketing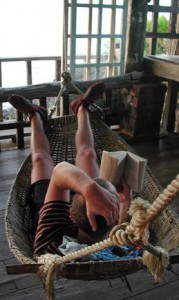 First, what is Internet Marketing?
Internet Marketing is selling of products or services over the internet. It is also referred to as Online Marketing or eMarketing. The terms online store and eStore refers to websites selling products and/or services. For most Filipinos, they only think of tangible products when talking about internet marketing but it is more than that. It also includes selling advertisement and information among others.
So, what you ought to know about internet marketing?
1. Internet marketing is not hard! I'm not saying though that it is easy but YOU can do it! You can read my previous article for the diagnostic test if doing business online is for you. As long as you find time to learn the system in doing business online then your good to go! I now find it more easy(and MORE QUICK) to setup online businesses than setting up your own stall at the mall.
The good thing about Internet Marketing is you can do a LOT of business process automation. Cash in while sleeping – more about this on future articles.
2. Internet marketing is possible in the Philippines and it is a LEGAL activity. Internet marketing in the Philippines is just a dream about 5 years ago. If there are any it will take a LOT of money and technical expertise to do it. Now, even home-moms are getting a piece of the pie from the internet.
3. You're not confined on the walls of YOUR office. You're the boss! This is one of the great things of doing business online since you can do business anywhere – as long as you have a computer(rented or own) and an internet connection. With our technology nowadays, you access the internet from Aparri to Jolo or from Philippines to anywhere in the world.
4. Time freedom. No more RAT RACE! No more 7AM rush hour. You can work in the morning or in the evening. You can choose the best time that fits your lifestyle. Also, there will be times you can do overtime work if you want and sometimes you won't work for weeks yet business is still operating!
5. Bigger market. Your scope will be much larger when doing business online. PLUS, your store* will be open and accessible worldwide 24 hours a day, 7 days a week, 365 days a year!
6. Financial freedom. Earning six to seven-figure income in the internet is definitely possible. Again, as long as you know the system of doing business online. Not easy but doable!
7. Affordable. Even a jeepney driver can now afford to setup his own online store. You can even start your own online business for only 5 pesos a day.
Here's the practical tip for you: if you really wanted to start doing business online start by saving up money. From my study AND experience, just by saving 15 pesos a day you can setup one online business per year. NO business can stand without ANY investment. In fact, that is the smallest of the small investments I know.
I've been selling online for more than half a decade and I enjoy all the benefits above. I get my full time living from the internet and I enjoy the freedom to choose MY time and place to work. My wife and I are now coaching other people to do the same. You might want to browse our site for more info-packed articles.
To know more about internet marketing, subscribe to my RSS Feed via email so that my articles will be delivered to your email once they are published. Just go to the Subscribe to RSS window on the top right of this page, enter your email address and click 'Go'.
If you want to share this information to your friends please use the 'ShareThis' button below. I made it easy for you. They'll thank you for sending this article to them.
You may also use the comment form below to contribute or ask question.
Enjoy life and God bless you!
Comments