Most so-called internet marketing gurus will boast on how much money they are making. However, the real question is how much they are keeping!
When I started to learn internet marketing I tried to learn from a number of internet marketing gurus. My eyes are bulging when I read some of them claiming to have earn 1 million dollars in just a month. Later, a well-know internet marketer whom I highly respect pointed out to me that he knows that business of the other person. Yes, it was true that his sales is at 1 million but his cost is just near it which what he kept was just a very small portion of his sales. I think there's nothing wrong with this since he is still earning but the risk is just TOO HIGH. Cost is very big. What if sales aren't that good? Are you willing to lose big? Not for me. I prefer to have a number of effective smaller sites than one big site.
Cheers and God bless you!
First off, my fans might be probably wondering if I have abandon this site. Not at all! My wife had "two consecutive very difficult" pregnancies – one was born prematurely and is now 7 months old(pictures on my Facebook account). The other was a miscarriage (on the 2nd month) about a month ago. I barely had time to write since I have to take care both of my family and business. Anyway, all is well and I'm back again. I thank the Lord for His grace!
As a side note, I'm comfortable sharing my personal life in this site. I'm trying to share not just my business but my life as well. Life is not all business.
Anyway, here are some warnings for novice internet marketers:
Just a quick note….
My brother runs a website where he tries to do a head-to-head comparison on almost anything. Interestingly, he wrote about domain names a few months back. I already told him that I will announce his post to this site since I know it will help you. I should have posted this long ago but I forgot about it.
Here's the link to his post:
http://versusanything.com/com-versus-org/
To register domain names, go to www.UltraCheapSolutions.com – this is where I register all my domain names (now close to a hundred).
Cheers and God bless you!
Loonnggg silence again…you may check my previous post on the reasons 🙂 I was also busy writing articles as a guest writer for a client's newsletter which increased my "exposure" to his client database. Eventually, it equated to a number of projects! Oh! I love internet marketing!!!
Anyway, I went to a Wi-Fi Party sponsored by Apple, Belkin and who else(I don't know) last night… as a side note, I was shocked in a Wifi party with a VERY slow-to-none internet access! NOT good for presenting new products.
While I was there I talked with old(as well as new) friends about Apple products(I'm an Apple fan by the way). I was not really paying attention to the presenter since I "think" I know more about Apple products than him(humbly speaking). During the Q&A, a dignified person asked on where could he find "someone" to show him how to play with Final Cut, a premier video editing software from Apple. Most of the listeners was very eager to hear the presenter's answer as well. My friends including one of the sponsors of the event immediately pointed yours truly…(bang!)  I love when other people do the marketing for me. *big smile*
Now, here's the lesson for YOU….
This is a short and quick update letting you know that I'm still alive and blogging 🙂 If you wonder why sometimes I blog 3-4 times a week and suddenly a month of silence then please read this post.
I've got interesting blog posts on queue and it will be delivered to your inbox very soon. Watch out for those info-packed articles! If you have not subscribed to my list yet then you should do it now. Use the form on the top right portion of this page.
So I'll not waste your time, here's an important concept to succeed online:
INTERNET MARKETING JOINT VENTURES
This is a very interesting topic and I can't discuss this thoroughly now. I promise to discuss this more in the future.
Wikipedia defines joint venture as "an entity formed between two or more parties to undertake economic activity together. The parties agree to create a new entity by both contributing equity, and they then share in the revenues, expenses, and control of the enterprise."
This one concept alone have impacted growth in my business and it is the best thing that happen to my business for the last decade.
HAPPY NEW YEAR!
I'll do a quick and short list of which I think will be HOT online businesses this year. Think of this as 2009 trends for internet marketing in the Philippines.
BEFORE call centers and transcription business were the trend in the Philippines I already told some of my coaching clients about it. One of them actually pursued a transcription company and was successful with it.
So, I'm making a foresight again. Here it is …
People pay hundreds of thousands, if not millions, just to be "advertised" in TV. Since I have started this site/blog about 4 months ago, I  was already invited to two big speaking engagements of which sponsored by well-known companies. Also, I had an invitation for a TV interview on one of Philippine's top TV station to talk about internet marketing. Hmmm… I'll be in TV for free? That's a great thing for me and my business! Unfortunately, none of those ever came to past. Why? Geographic location and time were the reason. All of those invitations came from Manila but I'm based in Davao City which means a lot of money and TIME for travel, lodging, etc. It will not be a wise decision for me and the inviting party if we'll proceed. I'm curious though on who they invited to speak and if their invited guest really delivered good stuff.
Anyway, here are the lessons we can learn from this experience: [ Click here to read more ]
First off, Merry Christmas!
I'm posting this one on Christmas day since it will talked about giving – this will be a short post though.
Christmas eve in Davao City are so quiet – that is because fireworks are prohibited in the city. Our world famous mayor, dubbed as "The Punisher" by Time Magazine, noted that let's all be practical. Its better to save the money for more important things than to waste money for a quick fireworks show. Besides, many people get hurt with fireworks. Quiet indeed but our hearts still rejoice!
Few years back, I have a friend who asked me to buy an ebook for her since she does not have a credit card. The ebook "promised" to teach her how to earn money from the internet. I told her not to buy the product since I don't know well the author of the ebook and haven't heard that author delivered real meat yet. My "inner man" also tells me not to trust the author.
Eventually, it turned out that my feelings were true. The author did not deliver as he had promised. What he did in his ebook was he just introduced his higher-priced products. Then, he promised again that you will make more money if [ Click here to read more ]
Besides domain names(e.g. YourName.com) are not expensive, here are top 7 reasons why you should buy one: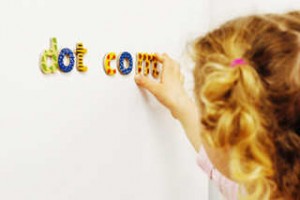 1. Professional look and Branding
I registered a domain name after my family name and my business name. I used those domain names on my calling cards and other contact info sheets. I'm esteem more highly when people see the domain name in my business cards. They get the impression that I'm serious with business. Moreover, my email address is consistent with my business name and I don't have to change it when I switch to a different ISP.
2. Unique Identity
No domain name can be identical – every one is unique. If you don't have a unique identity you will NOT stand out from the crowd. 
3. Establishes Credibility [ Click here to read more ]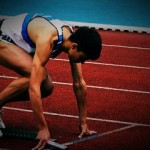 One of my readers shot me an email and it sounded like he is hesitant to start his own internet business since his relatives has a lot of "negative" opinions on it. He was also seeking advice on whether his chosen market is a good one or not.
First off, I usually don't answer these kinds of emails unless they're my coaching client or they hired me for an hour/s of consulting. However, this time its different because I realized I have not talked about this topic on this blog yet – specifically on how to choose a market.
On the other hand, I have mentioned in my previous articles that I'm writing a book on internet marketing. [My process is too slow but I'm catching up]. One of the chapters in the book discusses about how I started my online business. So, this post includes an excerpt from the book and I hope this will inspire YOU, our valued readers, and may you succeed with your online businesses. This will take away the dark areas of internet marketing. 
So, let's get started. [ Click here to read more ]