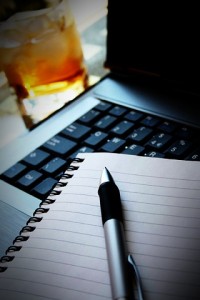 Finally, we're now on the second and last series of the article on necessary preparations for starting your own internet business. If you are new to this site and you are a Filipino(both living in the Philippines and abroad), I suggest you read 2 or 3 more articles from this website and I'm sure it will help you get started or at least inspire you to setup your own online business. Internet marketing will explode in the Philippines in the next 2 years or so. Take note of that!
I initially plan to make this a 3-series article but decided to give all the info here since I'll be busy with the holidays and will get some time "away" from the computer. Also, I would like you to work on all the items discussed here during the long Christmas break. BTW, Happy Holidays to everyone!
So, let's get started. [ Click here to read more ]
Some folks asked me if I'm still in business and YES, absolutely I am! Admittedly though I'm guilty of being sluggish in writing blog posts – not that I'm too lazy but I was SOOOOO busy with my other online businesses.
Here's how I allocate time and effort on every project so you'll have idea on how to manage your time too with your online business: I spent more time on projects which is in line with my "passions" AND the one which "earns bigger income." Luckily for me I have BOTH on my web design and coaching business. I love web design and coaching other people, and these are my biggest income generating businesses. I have multiple online businesses but I focus more on what I love to do and which pays me more. 
I'm not saying though that other online business besides web designing won't earn much. Its just because it is my passion and I'm good at it. I can finish projects easily and quickly, and I'm paid well with my great work. Writing, or should I say blogging(more about blogging on future articles), has become one of my passions lately BUT it does not provide real income yet. Some bloggers earned as much as $20K monthly [ Click here to read more ]
First off, Search Engine Optimization(SEO) is not my full time job but I've been closely watching experts in this field and experimenting my own sites. I've been successful on a number of sites of own and my clients as well by implementing all the data I got from my experiments. I tried virtually every way to improve SEO and already have a list of what works and what's not. High search engine ranking is a result of every "site details" done in a proper way – that is SEO. This site is less than 1-month old but check out my good search engine rankings below:
(Click the images below to enlarge)
I'm #2 in Google for the keyword "pinoy internet business" with about 528,000 website competing for this keyword
I'm #1 in Yahoo for the keyword "philippine internet business" with about 64,700,000 websites competing for this keyword (and yes its not a typo error – more than 64 million wanting to get #1 position)
As of this writing, I also have good rankings on [ Click here to read more ]
I already published an article about this topic. To know more, check out my article on RSS. However, I want to revisit it again, explain how this site uses RSS and how you can benefit from it. To illustrate it simply, here's a story:
I've been promoting this site(and my other online businesses as well) to almost everyone I know who is interested in earning money online. Some of those people checked out my site and found out revealing information about how to make money from the internet. Eventually, they kept coming back to my site to check for new articles. The problem is there is no definite day or time of the week that I publish articles. Sometimes I post twice or thrice a day or once in a week. Unlike the news on TV where you expect it to show by 6PM, my site publishes article every time I [ Click here to read more ]
Does spelling and grammar matters in building an online business? 
Recently, a coaching client forwarded me a chain email which is outdated but funny and interesting. Check this out:
Cna yuo raed tihs? [ Click here to read more ]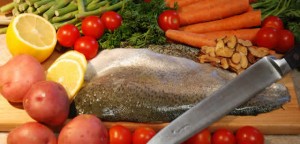 First off, I'm sorry for not getting in touch for more than a week. I committed to post at least one info-packed article per week –  a commitment to my "fans" and myself. I was so busy for the past couple of weeks and will still be busy for the next few weeks. I have TWO great things to share to you once I'm done with my current projects. One will be a great tip for your online business and the other will be another opportunity for YOU to earn "monthly" income from the internet.
So, back to our topic … [ Click here to read more ]
I've been asked many times if it is possible for anyone to earn a passive income from the internet. Doubtless to say, people need to see a PROOF before they'll believe what you claim. Before I will show you MY proof, I'll first establish some foundations:
1. I make money from the internet – earning passive income for the past 4-5 years. However, my online revenue now is a result of months(or years) of work. It takes time to build an online business but it is very rewarding once you get the system running. 
2. My wife and I are currently mentors to several online marketers and THEY too have profitable online businesses. This shows that earning passive income from the internet is just following a SYSTEM. It is learned and transferable. This is not just for tech-geeks like me. It's simply following a system. If we have done it, you can do it too!
That's it! So, here's the PROOF…. [ Click here to read more ]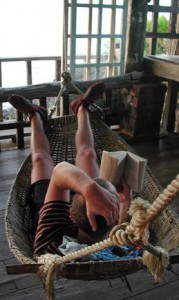 First, what is Internet Marketing?
Internet Marketing is selling of products or services over the internet. It is also referred to as Online Marketing or eMarketing. The terms online store and eStore refers to websites selling products and/or services. For most Filipinos, they only think of tangible products when talking about internet marketing but it is more than that. It also includes selling advertisement and information among others.
So, what you ought to know about internet marketing?
1. Internet marketing is not hard! I'm not saying though that it is easy but YOU can do it! You can read my previous article for the diagnostic test if doing business online is for you. As long as you find time to learn the system in doing business online then  [ Click here to read more ]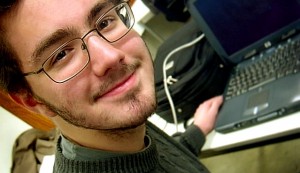 I discovered three things that pushed back most Filipinos from starting their own online business. Here's their common excuses:
1. "I don't know where to start!"
2. "I don't know much about computers. Internet marketing is just for computer geeks!"
3. "The cost of setting up a website is too expensive! I can't afford it."
Sounds familiar? Good news! You have come to the right place. I'll give you quick and practical advices on how to turn down those excuses and convert them as "driving forces" to start your own internet business now! [ Click here to read more ]
First off, thanks to Copyblogger.com. This mini-tutorial is attributed to them.
Now, back to RSS…
Why should I care about RSS?
Good question. First, here's why you should care.
Unlike getting website updates or ezines by email, RSS feeds give you absolute, 100% complete control over the situation.
You don't have to reveal your email address. If you want to stop receiving content, you don't have to request to be "taken off [ Click here to read more ]