I've been asked many times if it is possible for anyone to earn a passive income from the internet. Doubtless to say, people need to see a PROOF before they'll believe what you claim. Before I will show you MY proof, I'll first establish some foundations:
1. I make money from the internet – earning passive income for the past 4-5 years. However, my online revenue now is a result of months(or years) of work. It takes time to build an online business but it is very rewarding once you get the system running. 
2. My wife and I are currently mentors to several online marketers and THEY too have profitable online businesses. This shows that earning passive income from the internet is just following a SYSTEM. It is learned and transferable. This is not just for tech-geeks like me. It's simply following a system. If we have done it, you can do it too!
That's it! So, here's the PROOF…. [ Click here to read more ]
Laziness casts one into a deep sleep,
And an idle person will suffer hunger
Proverbs 19:15 [ Click here to read more ]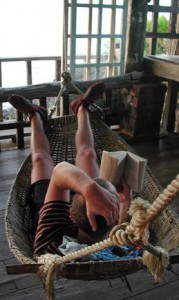 First, what is Internet Marketing?
Internet Marketing is selling of products or services over the internet. It is also referred to as Online Marketing or eMarketing. The terms online store and eStore refers to websites selling products and/or services. For most Filipinos, they only think of tangible products when talking about internet marketing but it is more than that. It also includes selling advertisement and information among others.
So, what you ought to know about internet marketing?
1. Internet marketing is not hard! I'm not saying though that it is easy but YOU can do it! You can read my previous article for the diagnostic test if doing business online is for you. As long as you find time to learn the system in doing business online then  [ Click here to read more ]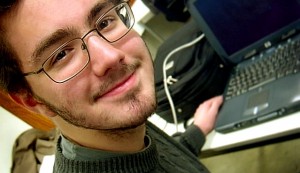 I discovered three things that pushed back most Filipinos from starting their own online business. Here's their common excuses:
1. "I don't know where to start!"
2. "I don't know much about computers. Internet marketing is just for computer geeks!"
3. "The cost of setting up a website is too expensive! I can't afford it."
Sounds familiar? Good news! You have come to the right place. I'll give you quick and practical advices on how to turn down those excuses and convert them as "driving forces" to start your own internet business now! [ Click here to read more ]
First off, thanks to Copyblogger.com. This mini-tutorial is attributed to them.
Now, back to RSS…
Why should I care about RSS?
Good question. First, here's why you should care.
Unlike getting website updates or ezines by email, RSS feeds give you absolute, 100% complete control over the situation.
You don't have to reveal your email address. If you want to stop receiving content, you don't have to request to be "taken off [ Click here to read more ]
Finally, after several weeks of brainstorming with my wife (and myself), I decided to:
1. Maintain only TWO blogs – this one and Information Marketing Central.
2. Write a book on the topic 'Internet Marketing in the Philippines.'
Maintaining Blogs
It's a pain in the neck maintaining multiple blogs. Trust me. I have setup a LOT of blogs in hope that I will earn more money. I'm dead wrong. If you can't regularly post new content and give real meat to your audience then there's NO way you can monetize from your blog. [ Click here to read more ]
We'll be posting info-packed internet business content soon! Come back later.
Cheers!
Stanley & Marisa [ Click here to read more ]