First off, Search Engine Optimization(SEO) is not my full time job but I've been closely watching experts in this field and experimenting my own sites. I've been successful on a number of sites of own and my clients as well by implementing all the data I got from my experiments. I tried virtually every way to improve SEO and already have a list of what works and what's not. High search engine ranking is a result of every "site details" done in a proper way – that is SEO. This site is less than 1-month old but check out my good search engine rankings below:
(Click the images below to enlarge)
I'm #2 in Google for the keyword "pinoy internet business" with about 528,000 website competing for this keyword
I'm #1 in Yahoo for the keyword "philippine internet business" with about 64,700,000 websites competing for this keyword (and yes its not a typo error – more than 64 million wanting to get #1 position)
As of this writing, I also have good rankings on [ Click here to read more ]
I already published an article about this topic. To know more, check out my article on RSS. However, I want to revisit it again, explain how this site uses RSS and how you can benefit from it. To illustrate it simply, here's a story:
I've been promoting this site(and my other online businesses as well) to almost everyone I know who is interested in earning money online. Some of those people checked out my site and found out revealing information about how to make money from the internet. Eventually, they kept coming back to my site to check for new articles. The problem is there is no definite day or time of the week that I publish articles. Sometimes I post twice or thrice a day or once in a week. Unlike the news on TV where you expect it to show by 6PM, my site publishes article every time I [ Click here to read more ]
Does spelling and grammar matters in building an online business? 
Recently, a coaching client forwarded me a chain email which is outdated but funny and interesting. Check this out:
Cna yuo raed tihs? [ Click here to read more ]
Why should I need Proverbs for business? Anyone? Wisdom says…
I love those who love me, 
And those who seek me diligently will find me.
Riches and honor are with me,
Enduring riches and righteousness.
My fruit is better than gold, yes, than fine gold,
And my revenue than choice silver.
I traverse the way of righteousness,
In the midst of the paths of justice,
That I may cause those who love me to inherit wealth
That I may fill their treasuries.
                   Proverbs 8:17-21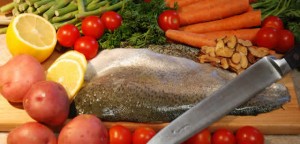 First off, I'm sorry for not getting in touch for more than a week. I committed to post at least one info-packed article per week –  a commitment to my "fans" and myself. I was so busy for the past couple of weeks and will still be busy for the next few weeks. I have TWO great things to share to you once I'm done with my current projects. One will be a great tip for your online business and the other will be another opportunity for YOU to earn "monthly" income from the internet.
So, back to our topic … [ Click here to read more ]