People pay hundreds of thousands, if not millions, just to be "advertised" in TV. Since I have started this site/blog about 4 months ago, I  was already invited to two big speaking engagements of which sponsored by well-known companies. Also, I had an invitation for a TV interview on one of Philippine's top TV station to talk about internet marketing. Hmmm… I'll be in TV for free? That's a great thing for me and my business! Unfortunately, none of those ever came to past. Why? Geographic location and time were the reason. All of those invitations came from Manila but I'm based in Davao City which means a lot of money and TIME for travel, lodging, etc. It will not be a wise decision for me and the inviting party if we'll proceed. I'm curious though on who they invited to speak and if their invited guest really delivered good stuff.
Anyway, here are the lessons we can learn from this experience: [ Click here to read more ]
First off, Merry Christmas!
I'm posting this one on Christmas day since it will talked about giving – this will be a short post though.
Christmas eve in Davao City are so quiet – that is because fireworks are prohibited in the city. Our world famous mayor, dubbed as "The Punisher" by Time Magazine, noted that let's all be practical. Its better to save the money for more important things than to waste money for a quick fireworks show. Besides, many people get hurt with fireworks. Quiet indeed but our hearts still rejoice!
Few years back, I have a friend who asked me to buy an ebook for her since she does not have a credit card. The ebook "promised" to teach her how to earn money from the internet. I told her not to buy the product since I don't know well the author of the ebook and haven't heard that author delivered real meat yet. My "inner man" also tells me not to trust the author.
Eventually, it turned out that my feelings were true. The author did not deliver as he had promised. What he did in his ebook was he just introduced his higher-priced products. Then, he promised again that you will make more money if [ Click here to read more ]
Besides domain names(e.g. YourName.com) are not expensive, here are top 7 reasons why you should buy one: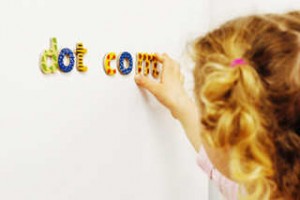 1. Professional look and Branding
I registered a domain name after my family name and my business name. I used those domain names on my calling cards and other contact info sheets. I'm esteem more highly when people see the domain name in my business cards. They get the impression that I'm serious with business. Moreover, my email address is consistent with my business name and I don't have to change it when I switch to a different ISP.
2. Unique Identity
No domain name can be identical – every one is unique. If you don't have a unique identity you will NOT stand out from the crowd. 
3. Establishes Credibility [ Click here to read more ]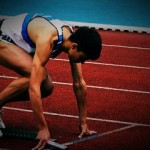 One of my readers shot me an email and it sounded like he is hesitant to start his own internet business since his relatives has a lot of "negative" opinions on it. He was also seeking advice on whether his chosen market is a good one or not.
First off, I usually don't answer these kinds of emails unless they're my coaching client or they hired me for an hour/s of consulting. However, this time its different because I realized I have not talked about this topic on this blog yet – specifically on how to choose a market.
On the other hand, I have mentioned in my previous articles that I'm writing a book on internet marketing. [My process is too slow but I'm catching up]. One of the chapters in the book discusses about how I started my online business. So, this post includes an excerpt from the book and I hope this will inspire YOU, our valued readers, and may you succeed with your online businesses. This will take away the dark areas of internet marketing. 
So, let's get started. [ Click here to read more ]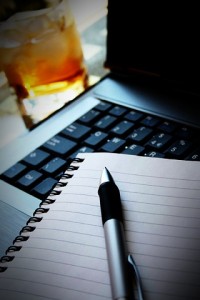 Finally, we're now on the second and last series of the article on necessary preparations for starting your own internet business. If you are new to this site and you are a Filipino(both living in the Philippines and abroad), I suggest you read 2 or 3 more articles from this website and I'm sure it will help you get started or at least inspire you to setup your own online business. Internet marketing will explode in the Philippines in the next 2 years or so. Take note of that!
I initially plan to make this a 3-series article but decided to give all the info here since I'll be busy with the holidays and will get some time "away" from the computer. Also, I would like you to work on all the items discussed here during the long Christmas break. BTW, Happy Holidays to everyone!
So, let's get started. [ Click here to read more ]