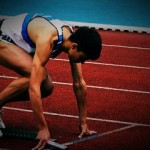 One of my readers shot me an email and it sounded like he is hesitant to start his own internet business since his relatives has a lot of "negative" opinions on it. He was also seeking advice on whether his chosen market is a good one or not.
First off, I usually don't answer these kinds of emails unless they're my coaching client or they hired me for an hour/s of consulting. However, this time its different because I realized I have not talked about this topic on this blog yet – specifically on how to choose a market.
On the other hand, I have mentioned in my previous articles that I'm writing a book on internet marketing. [My process is too slow but I'm catching up]. One of the chapters in the book discusses about how I started my online business. So, this post includes an excerpt from the book and I hope this will inspire YOU, our valued readers, and may you succeed with your online businesses. This will take away the dark areas of internet marketing. 
So, let's get started. Read more